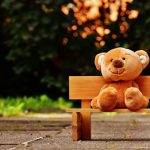 16 Weeks to 18 Months
Infants learn about the environment through their senses and this exploration is important for their development. At LCC, their space is in a safe environment, full of toys that make sounds, have texture and can be put in their mouths, giving the children a range of sensory experiences. They are nurtured and supported by the caregivers to explore things through finger painting, playing with blocks, listening and dancing to songs, and engaging in story time.
Nutrition
They are served home made age-appropriate breakfast, lunch and healthy snacks from organic and whole grain products.